April is the Autism awareness month and to celebrate it, Virtual Speech Center offers one week APPS SALE on selected apps. Sale ends 04/09/17 at 9PM EST. Enjoy our apps !!!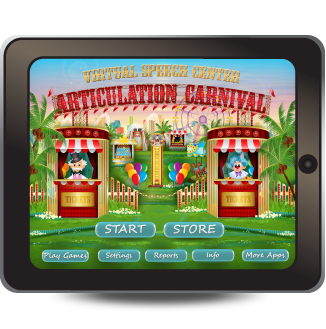 Articulation Carnival $24.99 (original price $36.99)

The Articulation Carnival app is a comprehensive and flexible articulation program to practice pronunciation of ALL English phonemes at the word, phrase, and sentence levels. The app includes thousands of photos and prerecorded audio stimuli. It allows speech therapists to edit targeted words and to add their own photos and audio recordings More...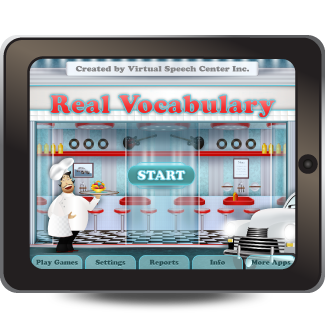 Real Vocabulary $19.99 (original price $29.99)

The Real Vocabulary app is a comprehensive and flexible language program for kindergarten-5th grade students targeting core curriculum vocabulary. The Real Vocabulary app includes over 1500 pictures and over 5000 pre-recorded audio. The pro version of the app and the All Words in - app program allow the users to add their own words, pictures and audio recordings, making therapy more individualized and allowing school speech therapists to add their own curriculum based vocabulary. More...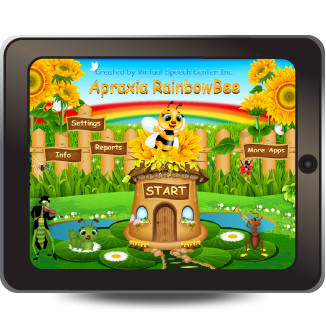 Apraxia RainbowBee $19.99 (original price $26.99)

The Apraxia RainbowBee app is a multi-step, multi-modality program with colorful graphic, photo, audio, and video targets and fun engaging games. The program is designed to help enhance motor planning for children with an apraxic component that impacts their speech production. More...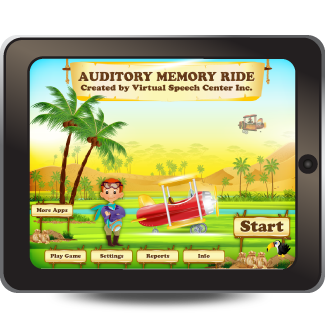 Auditory Memory Ride $12.99 (original price $24.99)

The Auditory Memory Ride app is a comprehensive and fun app for students aged six to 13 with central auditory processing disorder (CAPD) or other related disorders (e.g., receptive language disorder or autism). The Auditory Memory Ride app includes over 1000 stimuli with pre-recorded audio and the ability to introduce background noise. The app includes both recognition and recall tasks with the ability to delay the presentation of the stimuli. There are four modes of delay, including No delay, 5-second delay, 10-second delay, and 15-second delay. More...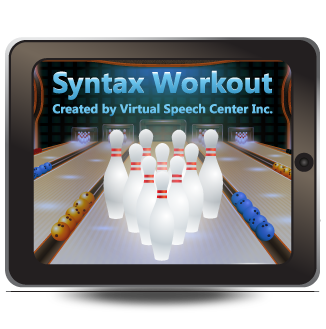 Syntax Workout $12.99 (original price $16.99)

Syntax Workout app is another addition to the series of "Workouts" (Auditory Workout and Sentence Workout) developed by Virtual Speech Center. Children will have fun practicing numerous syntax activities thanks to the built-in reward system and game. Children are welcomed by a bowling coach, who encourages them to work hard. Children earn a bowling ball for each correct response, and when they accumulate enough balls, they are rewarded with a game. More...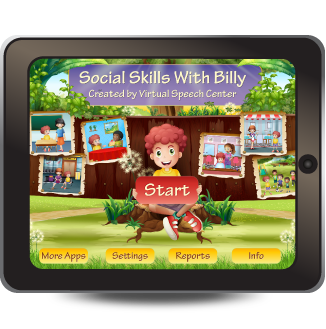 Social Skills with Billy $9.99 (original price $14.99)

The Social Skills with Billy app was designed by a speech pathologist to allow children with autism to practice their social skills and pragmatic language in real-life situations and to practice identifying various feelings. To practice social skills and pragmatic language, children are presented with over 100 real-life situational dialogues pertaining to birthday parties, school, home, restaurants, a hairdresser, a department store, a library, a doctor's office, a dental office, family dinners, baseball games, play dates, airports, a garage sale, Halloween, Valentine's Day, a New Year's Eve party, visiting a sick grandmother, a field trip, a new baby, general conversations, making new friends, family vacations, and peer conflicts. More...