Summer is here and to welcome it we have put three of our apps on sale: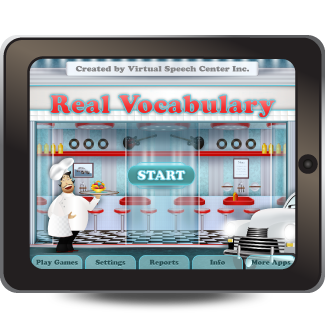 Real Vocabulary $22.99

The Real Vocabulary app is a comprehensive and flexible language program for kindergarten-5th grade students targeting core curriculum vocabulary. The Real Vocabulary app includes over 1500 pictures and over 5000 pre-recorded audio. The pro version of the app and the All Words in - app program allow the users to add their own words, pictures and audio recordings, making therapy more individualized and allowing school speech therapists to add their own curriculum based vocabulary. More...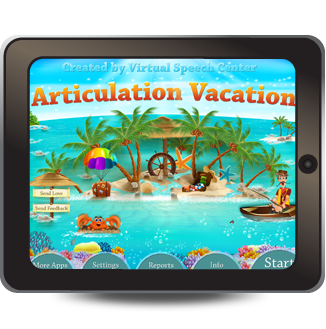 Articulation Vacation $22.99

The Articulation Vacation app is built around a vacation theme and activities. Children will have fun practicing the articulation of various phonemes while "on vacation" and playing different built-in summer games: - Fishing game: Children will fish and catch not only fish but also different fun objects containing targeted sounds. - Beach treasure hunt: Children will look for hidden objects in the sand and uncover them by swiping the sand. - Picture-taking: Children will take pictures of different objects containing targeted sounds. - Parachute game: Children will land flying parachutes carrying different objects containing targeted sounds. - Postcards: Children will read or listen to fun, short paragraphs in the form of postcards. More...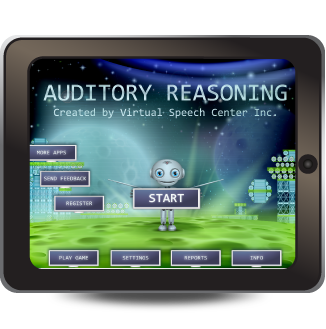 Auditory Reasoning $19.99

The Auditory Reasoning app was created by a certified speech and language pathologist for students, ages 6 and up with central auditory processing disorder (CAPD) or other related disorders (e.g., receptive language disorder or autism), to improve auditory processing requiring reasoning and high-level thinking. All the tasks are presented orally so the students can work solely on their auditory skills and processing. More...