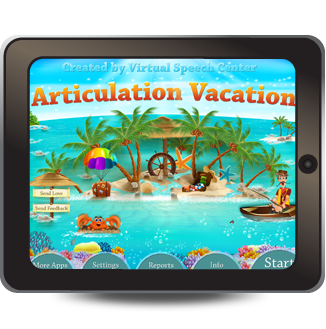 Articulation Vacation $19.99 (original price $29.99)

The Articulation Vacation app is built around a vacation theme and activities. Children will have fun practicing the articulation of various phonemes while "on vacation" and playing different built-in summer games: - Fishing game: Children will fish and catch not only fish but also different fun objects containing targeted sounds. - Beach treasure hunt: Children will look for hidden objects in the sand and uncover them by swiping the sand. - Picture-taking: Children will take pictures of different objects containing targeted sounds. - Parachute game: Children will land flying parachutes carrying different objects containing targeted sounds. - Postcards: Children will read or listen to fun, short paragraphs in the form of postcards. More...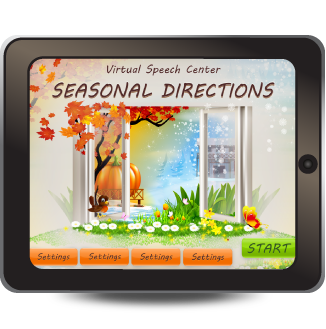 Seasonal Directions $12.99 (original price $24.99)

Seasonal Directions app targets auditory comprehension of increasingly longer one step and multi step unrelated directions. Students will practice their listening skills with vocabulary related to seasons. The ability to introduce background noise during listening exercises makes this an ideal app for students with auditory processing disorders. More...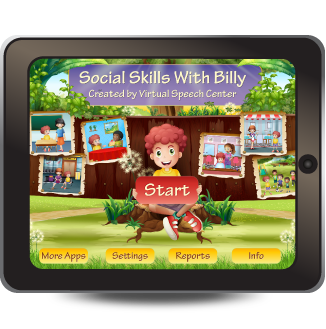 Social Skills with Billy $9.99 (original price $14.99)

The Social Skills with Billy app was designed by a speech pathologist to allow children with autism to practice their social skills and pragmatic language in real-life situations and to practice identifying various feelings. To practice social skills and pragmatic language, children are presented with over 100 real-life situational dialogues pertaining to birthday parties, school, home, restaurants, a hairdresser, a department store, a library, a doctor's office, a dental office, family dinners, baseball games, play dates, airports, a garage sale, Halloween, Valentine's Day, a New Year's Eve party, visiting a sick grandmother, a field trip, a new baby, general conversations, making new friends, family vacations, and peer conflicts. More...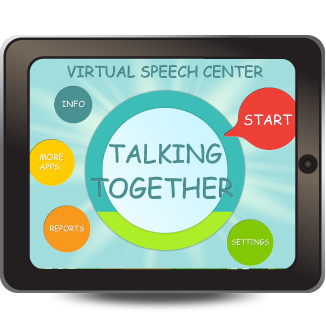 Talking Together $7.99 (original price $9.99)

Talking Together encourages students to hold and maintain conversations with their peers in a natural setting, and makes it easier for speech and language pathologists to monitor pragmatic language goals. A group of 2-4 students can participate in the conversation. Students sit around a table, placing the iPad in the center of the table and compete to participate in conversation by tapping on the GO icon when the topic is displayed on the topic icon. More...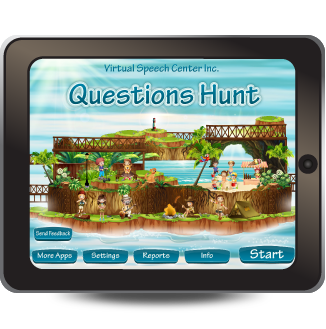 Questions Hunt $7.99 (original price $9.99)

The Questions Hunt app was developed by a certified speech and language pathologist for children to practice answering yes/no questions and WH questions (what, where, who, when, why and how). More...