Welcome to Mama Bear's house! Here children aged between 2 and 6 years can practice a range of auditory skills. The Sounds at Home app was designed by a Speech and Language Pathologist to help young children be aware of sounds in their environments and sounds in words as well as following instructions which requires auditory memory.
All this learning occurs within the context of a house using familiar vocabulary. Research has shown that there is a strong correlation between phonological awareness and early reading skills (T. Hogan, H Catts & T Little. 2005; S. Rvachew. 2007).
Mama Bear welcomes the children to her home where they will experience 3 different rooms that target many different skills.
Auditory Awareness - sounds in the living room
Children will listen to various sounds and identify the source of the sound that they hear.
Phonemic Awareness – in the kitchen
There are 3 levels to the game with 20 directions each. The children find rhyming words and identify initial and final sounds in words.
Following directions – in the playroom
There are 4 levels with 20 different directions each.
The instructions become increasingly difficult ranging from identifying objects, following simple instructions, following 2 step and temporal instructions.
---
Children are rewarded by building a puzzle when they accumulate enough points.
The Sounds at Home app is easy to navigate and allows users to employ several tools to perform the following tasks:
Enter multiple students
Change settings and use randomization
Select auto-paging
Enable and disable score sound
Track correct and incorrect responses
E-mail results at the end of the session
Backup and restore data
References:
T. Hogan, H Catts & T Little (2005).The relationship between phonological awareness and Reading: Implications for the assessment of Phonological Awareness. Language, Speech, and Hearing Services in Schools October 2005, Vol.36, 285-293.
S. Rvachew (2007). Phonological processing and reading in children with speech sound disorders. American Journal of Speech and language pathology. Aug 2007
I really liked this app. It is cute, engaging, and offers prompts and targets for a tough area to work on with little ones.The Speech Bubble
Virtual Speech Center has done it again! They created another fabulous app! This one is for working on auditory skills. Introducing, Sounds at Home! Speech Time Fun
Virtual Speech Center has done it again and come up with another fun and engaging app for the little ones! This app makes that job easy and fun! The adorable mama bear is so inviting, that I often have kids drawn to this app before they even know what it is.Simply Speech
The sounds in the living room activity opens up the avenue for addressing different vocabulary themes.Nikki Heyman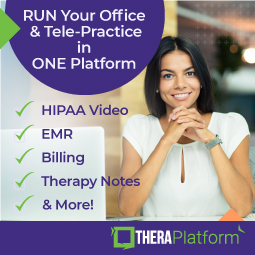 TheraPlatform - Speech Therapy Software
TheraPlatform is the best in class HIPAA-compliant practice management and teletherapy software designed for speech and language therapists. Our software includes therapy notes, billing, client portal, e-claim submission and telepractice.